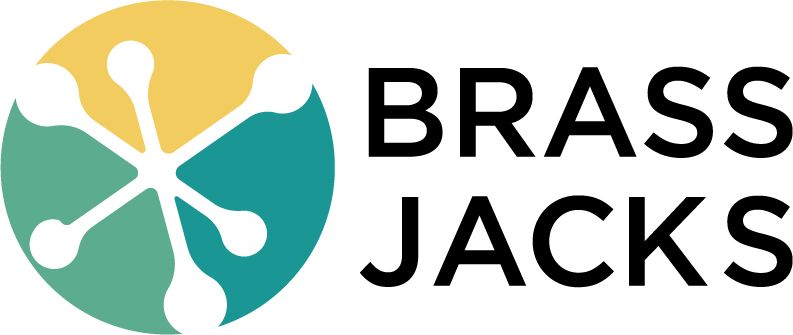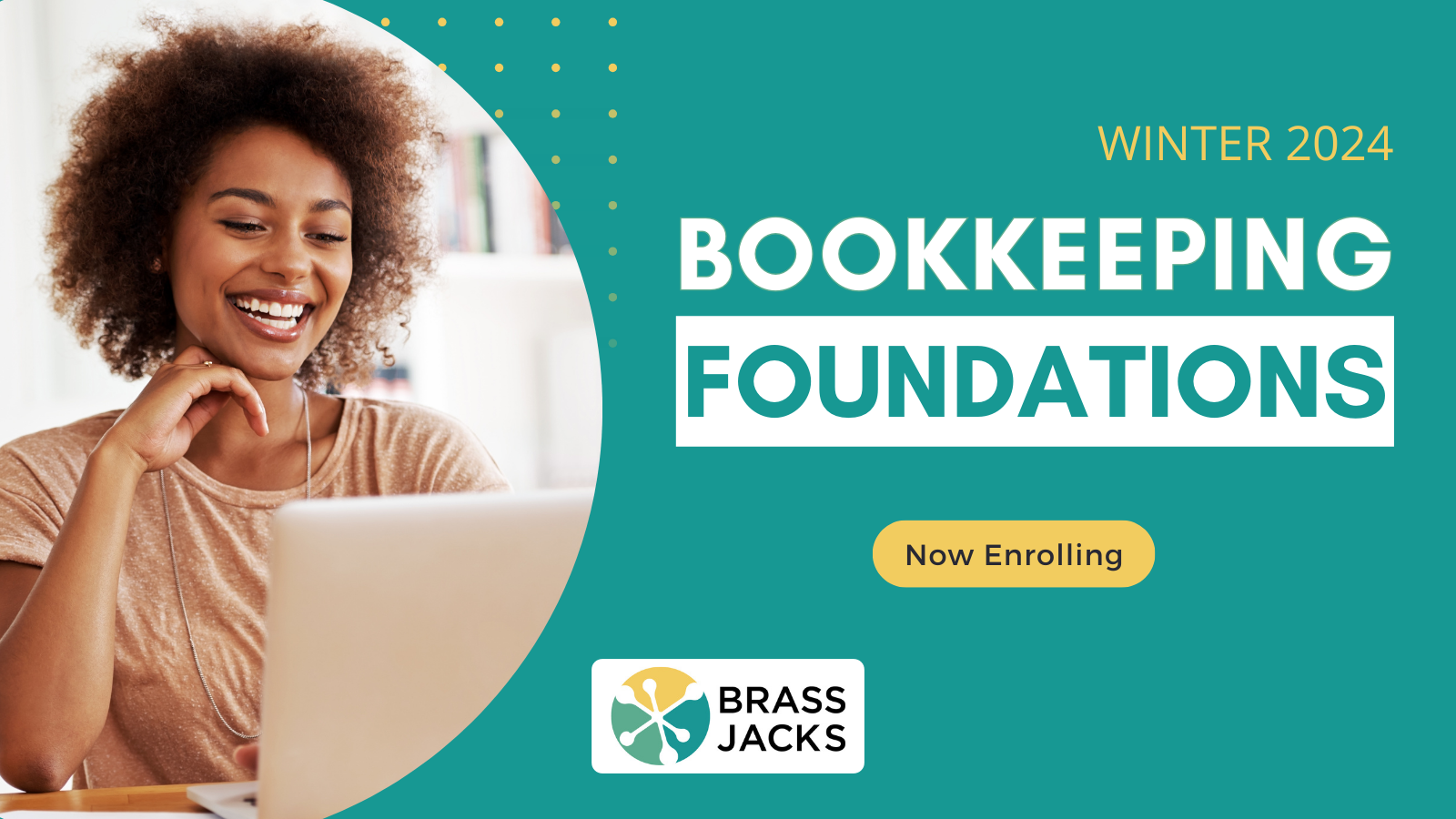 Do you ever sit down to enter last month's credit card expenses but then after an hour or so, when you're all done, you're left staring at the screen wondering... what to do next?
Somewhere between knowing what needs to be done and getting to the final product you lost track of what you need to do to get there.

Or maybe you've gotten the year end journal entries back from the CPA and wondered why there's so many or what they even mean?

We've been there.

When we started out, we had to figure it all out as we went. Sure we had mentors and degrees that helped us along the way, but there's so much more to bookkeeping than just a conceptual understanding of accounting.

We had to learn how to close out the books (or what that even meant!)

We had to figure out how to format a good chart of accounts that didn't go on and on for days.

We had to learn how to utilize classes! and jobs! and vendor types! and figure out how to connect to different apps so everything works correctly!

And we had to learn it all on the fly.

Hi, we're Jackie Shaw and Jackie Rockwell.
We've been in your shoes and it was very challenging, that's why we created Bookkeeping Foundations, so you have someone to hold your hand through the process of becoming a confident bookkeeper.
THE DETAILS
What's included?
Easy-to-Digest Trainings - Focus on what matters in the books. Stop spinning your wheels, your time is valuable, we'll show you how to use it wisely.

Our Signature Jackie Method - If you have never had proper training (which is very likely considering the lack of bookkeeper trainings out there) then it's not your fault that you don't feel confident in your work. We'll show you how to pull month end reports that make sense to you and your boss.

QB Emergency Training - How to find mistakes (and fix them!) We show you how to put on your detective hat so you catch mistakes in a timely manner and aren't working until 2am all week to get your books to the CPA on time.


High Level Accounting Concepts You Won't Find on Google - The beautiful thing about being a bookkeeper is that you don't need a degree. But a really good bookkeeper needs to understand the accounting concepts behind the bookkeeping.

Number Decipher Training - Learn how to read financial reports so you know how to answer questions from your boss.
Bookkeeping Foundations takes you from guessing your way through the day to reconciling like a pro.
With a combination of pre-recorded video and live sessions, we'll take you through the entire bookkeeping process.
From the moment you sit down at your desk to running financial reports that accurately show how the business is doing, we've got you covered.
In ten weeks we will cover the whole gamut of bookkeeping topics, such as:


How to choose between QB Desktop and QBO
What the heck is a QuickBooks database
Accounting concepts (big picture topics)
How to make sure your work is accurate (everyone makes mistakes, but we will show you how to set up systems to catch those so your books are nice and clean!)
Bookkeeping roles and responsibilities


You will learn EVERYTHING you need to know to be an awesome bookkeeper.
quick peek
Check out this video to see what it's like inside Bookkeeping Foundations >>>
This course will give you the confidence to become a bookkeeper. Then it's up to you whether you want to work for a company as an employee or dive into the world of entrepreneurship and start your own bookkeeping business.
It's the kitchen sink of bookkeeping.
Let's take your bookkeeping skills to the next level.
You can do this.
You got interested in bookkeeping because something about working with those numbers appeals to you.


Bookkeeping is very rewarding when you know how to tie it all together (and have the tools to do so).


We have over 25 years of bookkeeping and accounting experience. We KNOW how it all ties together AND how to take care of business WITHIN the software.


Our books are beautiful.
We will teach you how to do the same.
Weekly Office Hours
Feeling stuck? Or just need a little clarification on a topic? Bring your questions to Office Hours and get direct support from JS
Downloadable Resources
You will receive downloadable guides to reference for once you've completed the course and you're out in the "real world"
1:1 Advisory Session w/ JR
Each student will have a private 1:1 session with JR (virtually) to go over your plan for success in the course and beyond!
Bookkeepers Match
Students who pass Bookkeeping Foundations are eligible to join Bookkeeper Match for one year. Let those jobs role in!
Feedback from Prior Students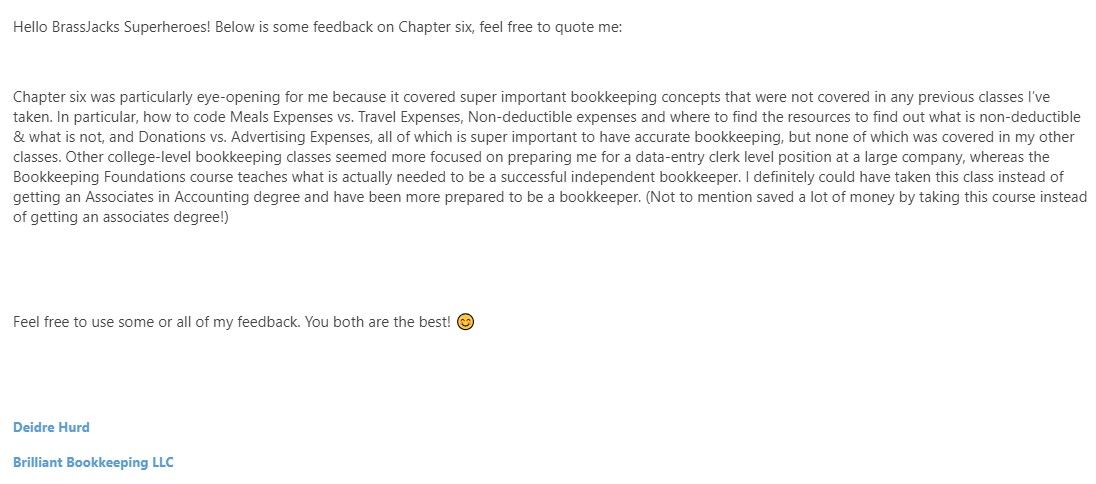 Meet Your Teacher...
Jackie Shaw is the founder and principal consultant of Get Organized!. She is a proven educator, mentor, and business advisor.
Eastern Oregon University
I have worked in Accounting since 2007. I began teaching QuickBooks classes in 2012.
I LOVE to teach bookkeeping and accounting. Join me and see why so many people love to learn from me and my fun and engaging attitude!
The Details
Whether you want to solidify your bookkeeping skills or you're starting from scratch, we've got you covered.
This course consists of 10 weeks of study.


You can expect to put in about 5 hours of work each week.


The majority of the course is taught via pre-recorded lessons so you can watch at your own convenience. However three lessons will be taught live to allow you to ask questions and get feedback in real time.


There is homework! You will be asked to do some research and some project based work.


There are also quizzes, tests and a final exam!


We take this education very seriously. You must put in the work necessary to pass the class.


Upon completion of the course you will receive the Brass Jacks seal of approval!
Class starts January 15, 2024
Enrollment is not currently open but you can join the waitlist below to be notified when registration opens for the next term.
Frequently asked questions
What if I already have an AA in Accounting?
There is so much information that is not taught in a typical college course setting.
Bookkeeping Foundations will cover topics such as: software integrations that are useful and affordable for the business owner as well as day-to-day operations which are rarely (if ever!) taught in a traditional classroom setting.
What is the Jackie Method?
Heck yes, we coined our own method!
The Jackie Method uses the 5 C's:
Consistent - The same expenses are coded to the same accounts time and time again

Current - The books are up to date

Correct - The data is entered correctly (need we say more?!)
Concise - The financial reports are as short as possible - no fluff around here!
Confidence - Most important! We want you to feel confident in the work you do. Enough so that you feel comfortable answering questions management has and saying "That's a good question. Let me check on that." Instead of guessing or panicking.

Can I start a bookkeeping business with no experience?
Bookkeeping Foundations covers EVERYTHING you need to know to begin bookkeeping with confidence.
This bookkeeping course will not teach you anything about running a business or managing clients, but your bookkeeping skills will be stellar. Upon completion of this course, you will be ready to accept clients and they will be glad to have found you.
What is Bookkeepers Match?
Bookkeepers Match is where the magic happens. Once you've completed Bookkeeping Foundations, you have the Brass Jacks stamp of approval - but now you need a job! (or some clients!)

Bookkeepers Match is the place that business owners can go to find a qualified bookkeeper... that's you! All students who successfully pass Bookkeeping Foundations are eligible to join Bookkeeper Match for one year.

Starting out in a new career can be stressful, Bookkeeper Match lets the new jobs and clients come to you.
How Can I Get A Discount?
We are not offering any discounts at this time.
We offer one minority scholarship per quarter - email us at
[email protected]
for more information.
Yes! We want this course to be accessible. Payment plans are a great option and we offer them with no added cost to you.
Payment plans consist of two monthly payments of $1,000.

Can you guarantee specific results?
We love this program and stand by what we teach. Our prior students have learned a lot from us and our clients are happy to work with us. However we have no way of knowing what you will do with this course and therefore cannot guarantee results, income or job opportunities. The testimonials on this page may not be typical for all students.
What is required to succeed in Bookkeeping Foundations?
You will want to set aside approximately 5 hours of time each week for this course
You will need access to a computer - the type of work you will be doing will require you to have access to a Mac or PC, a tablet or phone will not be sufficient for this course.

Communication is key. This course is 10 weeks long for a good reason, it's an extremely robust course. Plan to ask questions and ask for help when you need it. We want all of our students to succeed so let us know how we can help you!
Are you ready to uplevel your bookkeeping skills?
Click below to get started
Enrollment is currently closed
Created with